1990 Mazda FC3S RX-7 GT-R 5spd FOR SALE
This RX-7 is well maintained car, owned by a mazda dealer mechanic as his personal car
engine, mechanical parts changed by the mechanic following to maintain schedule properlly.
This is one of very nice condition rx-7 available in japan.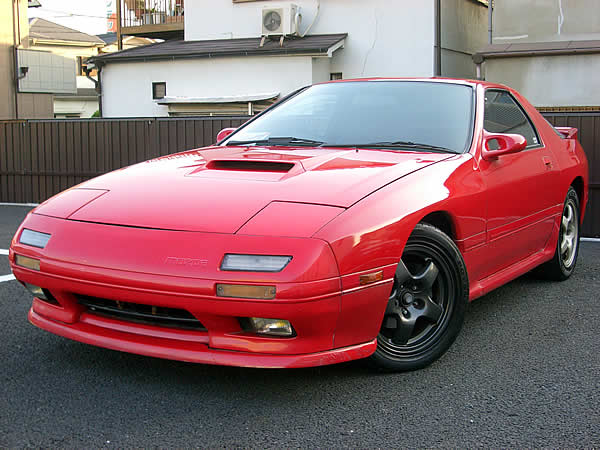 FOR SALE 1989 MAZDA FC3S RX-7 GT-R
13B Rotary Turbo with 5spd model
Stay your mouth pointer on each thumbnail to switching the image files.
Mileage ; Mileage Low 92,000KM around 57,500Mile Color; Red.
P/S, P/W, A/C, 5spd trans Fully loaded. Very good condition for its model years.
The body has some scraches and small dents.

This 1989 RX-7 Ex-Owner is Authorized Mazda Dealer Mechanic, so the car had been maintained by himself at Mazda Dealer every month. The condition is extremely good.

Engine, turbo, and transmission condition is very very good, and you can understand some parts replaced periodicaly, so the total condition and the price is reasonable.

Modification list:
MOMO Leather steering wheel, MOMO Metal shift Nob.
HKS Power Flow.
GAB super coil over kit(Low height coil)

This RX-7 seems not to be used at hard running condition, so the engine, the body condition is still very good.



FOB ASK by e-mail directly
FOR MORE INFO ;
Please contact us by;
E-mail:office@monkys.jp
TEL/FAX:+81-72-624-6153