FOR SALE Nissan 300ZX non turbo 5spd good car 1989 Model.CANADA AUSTRALIA 1989 1990 R32 Skyline GT-R GTS-T Silvia K's 180SX CA18 SR20 modified Cefiro RB20DET modified All modified 4sale car available at MONKY'S INC
For sale Japanese used Car We export Nissan 300ZX VG30DE 2seat 5spd Good condition car,
FOR SALE JAPANESE USED 1989 1990 R32 Skyline GT-R GTR GTS GTS-T GTST TypeM GTS-4 GTS4, Silvia K's Q's J's CA18DET SR20DET swapped, 180SX CA18DET, Sil80 Sileighty CA18DET, SR20DET swapped, Cefiro RB20DET modified, RB25DET swapped, SR20DET swapped DRIFTING STYLE, Laurel DRIFT, Leopard DRIFT, Z32 Fairlady 300ZX VG30DETT, Pulsar GTi-R GTIR SR20DET AWD RNN14, Primera SR20DET swapped, March supre Turbo MA10, Pao, Be-1, Escargo, Toyota JZA70 1JZ Twinturbo, SW20 MR2 GT Turbo, AW11 Supercharged MR2, AE86, ST185 3SGTE AWD CELICA GT-FOUR, Chaser, Mark2, Twinturbo, Mazda Savanna RX-7 FC3S 13B Rotary turbo, Eunos Cosmo 20B 3Rotors, MX5 Miata Roadstar, Familia 323 AWD, Mitsubishi Galant VR-4 AWD 4G63, Subaru Legacy Turbo, All 15years performance car available at JAPANESE HIGH PERFORMANCE CAR EXPORTER MONKY'S INC, JAPAN.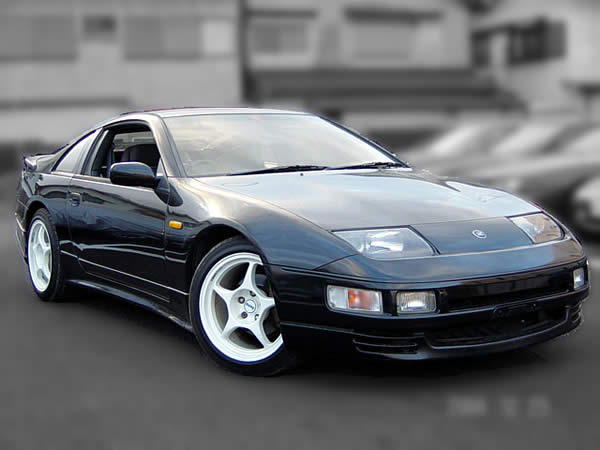 1989 Nissan 300ZX Fairlady Z32 2seats 5spd car for sale
Stay your mouth pointer on each thumbnail to switching the image files.
Mileage ; Mileage 96,000KM around 60,000Mile Color; Black.
P/S, P/W, P/M, AAC, 5spd manual
Fully loaded.

This 300ZX We supplied to a custmer in last week(Car is still in japan, our stock yard) through at japanese auto auction houses, HAA auto auction houses.

We have been supplying a lot of japanese used car to our custmers all over the world.

Auction Buying is usually "AS IS" base dealings, so sometimes We heard that Some suppliers in japan supply "Bad Condition, High price car" continuously.
However You don't need to worry about it when You use our "Auction buying service".

We always check the auction sheet carefully, and check the vehicle condition, and report it to the custmer before the auction starts. As long as I have reply from the custmer"Please bid it for me", We bid the target car for our custmers, so You can wait for the result confortably, and the only things you should do is "Wating for our company report for the auction results".

This is one of good sample car we supplied to our custmer, who use Our "Auction buying" or "USS Auction buing service" at us, so If you are interested in buying car at reasonable price , Let's go to one of our "Auction buying" or "USS auto auction buying service" pages in this webpages.


SOLD OUT(through at our AUTO AUCTION BUYING SERIVICE)
FOR MORE INFO ;
Please contact us by;
E-mail:office@monkys.jp
TEL/FAX:+81-72-624-6153