1990 Mazda RX-7 FC3S GT-R 5spd FOR SALE
This is one of our japanese used car stock, Black rx-7 fc3s model 13b rotary with 5spd.
Looks Clean, almost no dents, scratches, very good running condition FC3S rx-7, Rotary turbo.
This car is purchased at us at Japan Car Dealer as "Trade-in" privately sold car, and 1owner car.
Stock No:FC3S-013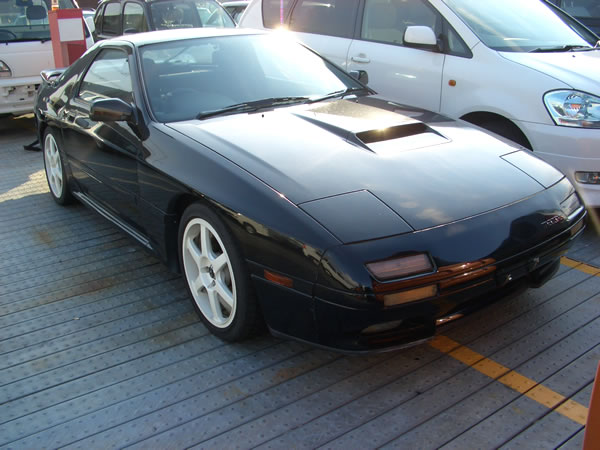 FOR SALE 1990 MAZDA FC3S RX-7 GT-X
13B Rotary Turbo with 5spd model
Stay your mouth pointer on each thumbnail to switching the image files.
Mileage ; Mileage Low 55,000KM around 34,400Mile Color; Black.
P/S, P/W, A/C, 5spd trans Fully loaded. Very good condition for its model years.
The body has some scraches and small dents.

Modification list:
KAYABA climbgear damper with RS-R low height springs,
HKS exhaust muffler,
GREDDY Boost gauge , Air&Fuel rich& Lean meter, Nardhi leather steering rim
1owner , well maintained car.
AVS 17inch alloy rims.

Good, Low KM Good Rotary engine car.



FOB ASK by Enquiry Form
FOR MORE INFO ;
Please contact us by;
E-mail:office@monkys.jp
TEL/FAX:+81-72-624-6153