FOR SALE Nissan Sil80 modified
This is one of our stock performance used car, nissan sileighty, sil80, 180sx modified car.
ca18det turbocharged engine with 5spd, silvia s13 face-lifted modified car for sale.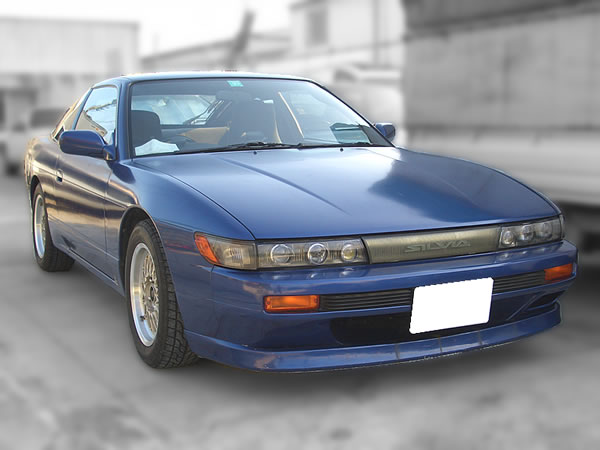 1990 Nissan 180SX modified Sileighty
CA18DET turbocharger with 5spd.
Stay your mouth pointer on each thumbnail to switching the image files.
Mileage ; Mileage 100,000KM around 62,500Mile Color; Blue Metalic Colour(Repainted)
P/S, P/W, P/M, AAC, 5spd trans, Factory installed CD&AMFMcasette audio units.
Fully loaded. Very good condition for its model years.
There are no major dents and scraches on the body.

Modifications;
Sileight face lifted, Aftermarket BBS 1piece 15'inch alloy rims, HKS exhaust mufler,
"OHLINS" damper with low height coils, Front & Rear alluminum strut brace bar.
Aftermarket steering rim, Alluminum shift nob,pedal covers.

Engine, turbo, and transmission condition is very good, and you can understand some parts replaced periodicaly, so the total condition and the price is reasonable.
Timing belt replaced at 85,000km.

We recommend this vehicle to Australian and Canadian custmers.
This is the best vehicle for your "Drifting base Car".


(AUS)SOLD OUT
(CND) SOLD OUT

FOR MORE INFO ;
Please contact us by;
E-mail:office@monkys.jp
TEL/FAX:+81-72-624-6153