This is one of our MONKY'S INC stock cars, 1990 toyota mr-2 sw20 3sgte turbo t-top model
ssr light weight rims, open t-bar, apexi coil overs, kouki-tails,recaro seats
customized a lot of aftermarket parts, nice looking mr2.
FOR SALE 1990 TOYOTA MR-2 GT-TURBO
Tbar 5spd SW20 3SGTE turbocharged model
STOCK NO : SW20-004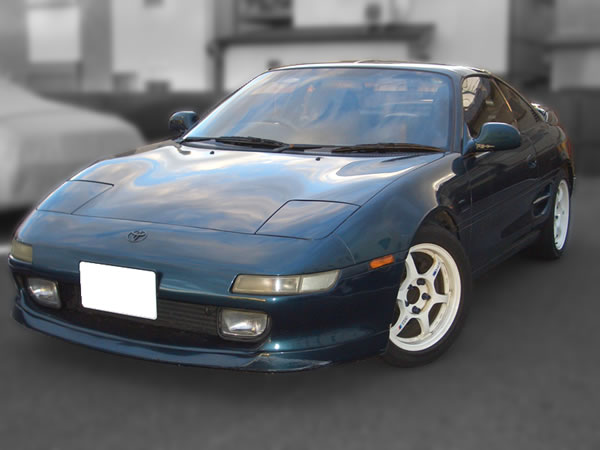 FOR SALE 1990 Toyota MR2 SW20 T-Tbar 5spd
RECARO seats, SSR rims, etc.
Stay your mouth pointer on each thumbnail to switching the image files.
Dark Green metalic, Auto A/C, P/W, P/S, T-bar.

Apexi coil overs, HKS exhaust mufflers, HKS power filter, MOMO steering, TRD shift nob,
RECARO LX type Driver's & Passengers, SSR Ctype rims, Big capacity Clutchs,
KOUKI- 3rd generation model tail lights kits.

No major dents, scraches. Very good condition car.



FOB ASK by E-mail or Enquiry Form
FOR MORE INFO ;
Please contact us by;
E-mail:office@monkys.jp
TEL/FAX:+81-72-624-6153