FOR SALE 1991 Nissan 300ZX Twinturbo Tbar
OZ17inch, Kakimoto Exhaust, Leather, etc.
This is one of our stock performance japan used car for export, nissan 300zx twin turbo t-bar Fairlady for sale japanese used car
OZ racing 17inch rims, kakimoto-racing exhaust, leather interior, MOMO steering, Bilstein dumperr, etc modified
We export Nissan 300ZX Z32, V35, any 300ZX you can import from japan at MONKY'S INC.
Stock No : GCZ32-004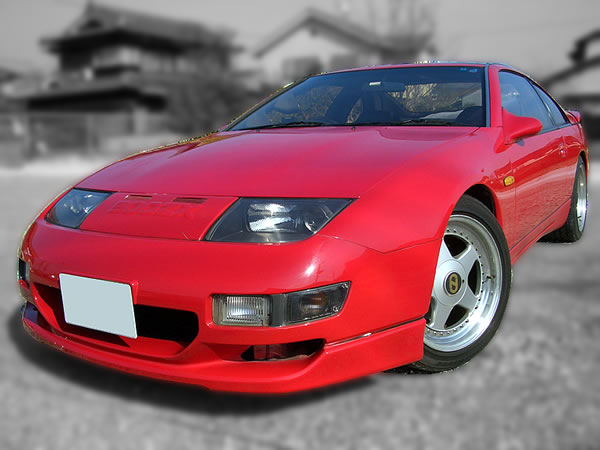 FOR SALE 1991 Nissan 300ZX Twinturbo T-bar 5spd
Japanese JDM Nissan Fairlady 300ZX used car
Stay your mouth pointer on each thumbnail to switching the image files.
Mileage ; Mileage 96,500KM around 60,400Mile Color; Red
P/S, P/W, P/M, A/C, 5spd, Tbar roof, Leather interior, Fully loaded.
The body condition is good, (No major dents, has only some tiny scraches).

OZracing 17inch rims,
MOMO Steering rims
Kakimoto-racing exhaust muffler, & Down pipes
Aero style door mirror,
Aftermarket front aero bumper,
Aftermarket "300ZX" air intake front face
Bilstein damper with Eibach spring
Turbo timer, 0-400meter, Peak hold RPM meter,
Veilside boost gauge, Air&Fuel mix meter on the A piller.

T-belt changed already(65,000km)
The Twinplate Clutch kits installed before 2000km.

This 300ZX for sale in Canada, Edmonton, AB, DJauto.

Price ask at DJauto canada
FOR MORE INFO ;
Please contact us by;
E-mail:office@monkys.jp
TEL/FAX:+81-72-624-6153