FOR SALE 1991 Carlos Saintz Toyota Celica All track
ST185H 3SGTE 5spd Celica GT4 RC
MONKY'S INC Japanse Used Car Truck Dealer JAPAN / Export Stock Car for Canada / Import your own car
STOCK NO:ST185HRC-006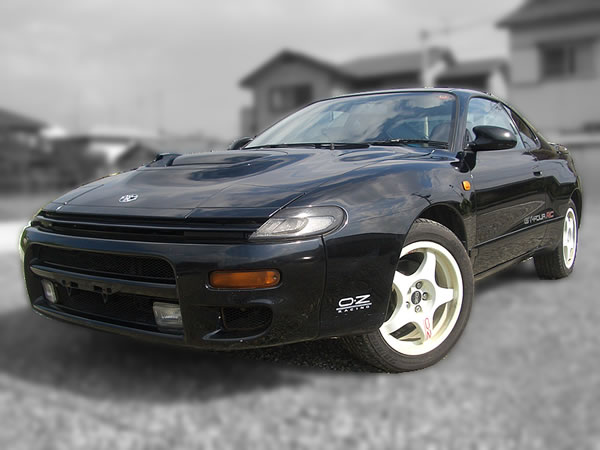 FOR SALE 1991 Toyota Celica GT4 RC
Carlos Saintz model
Stay your mouth pointer on each thumbnail to switching the image files.
Mileage ; Mileage Low 62,000KM around 38,800Mile Color; Black
P/S, P/W, P/M, AAC, 5spd trans

Original OZ racing rims, MOMO factory option leather steering rims
Aftermarket exhaust muffler
HKS Turbo timer

No major dents, Scratches.

This model was produced by Toyota Japan, 5000units total in the world, 1800units sold
in Japan, this is one of 1800 limited production units in japan.

FOB ASK by Enquiry form
FOR MORE INFO ;
Please contact us by;
E-mail:office@monkys.jp
TEL/FAX:+81-72-624-6153