1992 Toyota Hilux Surf LN130W SSR-X Diesel Turbo For Sale
Hilux Surf diesel turbo for sale export Canada / Import from japan MONKY'S INC
1992 Hilux surf LN130 Diesel Turbo, 94,000km, JAOS bar, guard, Lodeo drive rims
for sale japanese used car export MONKY'S
STOCK NO : LN130-003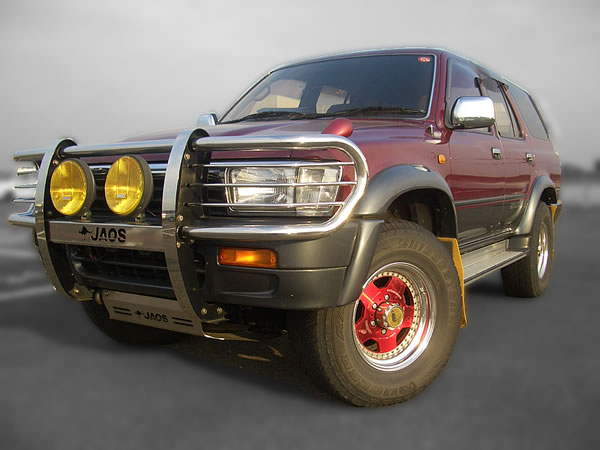 FOR SALE 1992 Toyota Hilux Surf Diesel turbo SSR-X
Stay your mouth pointer on each thumbnail to switching the image files.
Mileage ; Mileage 94,000KM around 58,800Mile Color; Burgundy & Grey metalic 2tone
P/S, P/W, P/M, A/C, auto,Fully loaded.

JAOS bull bar with CIBIE fog lumps, JAOS under cover,
Lodeo Drive 16inch alloy rims, Wood steering rim.

1owner, immaculate condition car.



FOB ask by "Enquiry Form"
FOR MORE INFO ;
Please contact us by;
E-mail:office@monkys.jp
TEL/FAX:+81-72-624-6153