Nissan PAO 1989 1990 model
we have some PAO in stock inventory.
This is some of our stock japanese used cars, nissan pao, electric controlled canvas top model.
PAO was designed by PIKE FACTORY early 90s in japan, based nissan march, micra in europe, chassis is same.
sister car is nissan figaro, open top retro design car series on early 90s nissan line up.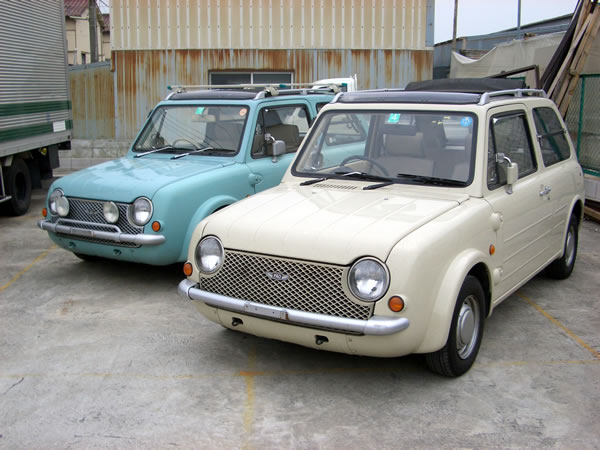 1989 1990 Nissan PAO Canvas top, Normal top
Ivory, Aqua, Tangeline FOR SALE
Stay your mouth pointer on each thumbnail to switching the image files.

Produced 1989 to 1990 year, Nissan memorial limited production Car.
Those days, Some "Cult " Nissan cars were released by Nissan Motor Japan,
Be-1, PAO, Scargo, and Figaro(from 1991 year), This is the most popular one of these
4cars.

1,000cc OHC petrol engine, Good MPG, 15km or more /1litter,

"Canvas top" is "one-push " electric moving roof,
Pop-up rear glass, Folding rear seats, big cargo space.

We have a lots of PAO stock cars, so If you are interested in this Funny style, PAO, let us
have your e-mail enquiry at us.

Not fast like Skyline, but feels better with winds on the high way.


FOB ASK by e-mail directly
FOR MORE INFO ;
Please contact us by;
E-mail:office@monkys.jp
TEL/FAX:+81-72-624-6153