FOR SALE JDM Nissan Skyline GT-R Modified BNR32 1991
1991 JDM Nissan Skyline GT-R/GTR BNR32 HKS Turbo Modified Car FOR SALE | Canada Import Cars Division MONKY'S INC
53,000km odo, auction grade 1 as Modified, Modified Nice Condition GTR modified car bound for Canada | Japan Performance Modified Used Car Export MONKY'S INC
HKS F/M Intercooler, HKS GT2530turbo, HKS big fuel injector, TEIN Coil over, Fujitsubo Exhaust muffler, etc
STOCK NO:BNR32-BK3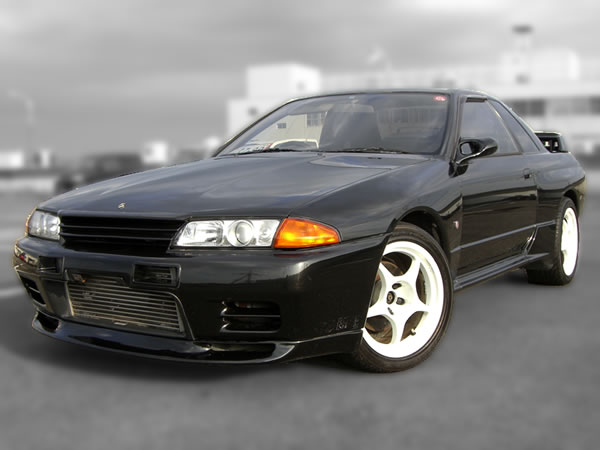 JDM Modified Nissan Skyline GT-R R32 For Sale
Stay your mouth pointer on each thumbnail to switching the image files.
Mileage ; Mileage 53,000KM around 33,125Mile(*) Color; Original Black metalic
P/S, P/W, P/M, AAC, Fully option loaded.
Non Smoking unit.

Modification parts lists:
*HKS Front mount Inter cooler with HKS alluminum pipings
*HKS GT2530 turbocharger unit, front pipe
*Apexi Power flow
*Blitz 550cc fuel injector
*NISMO strut brace bar
*CUSCO tension rods
*NISMO adjustable upper link
*Fujitsubo japan emission legal Exhaust muffler
*ENKEI "Racing" 17inch ultra light weight rims
*TEIN TypeRE height adjustable coil over
*HKS EVC
*Field Attesa Valuable controller(4wd torque split controller)
*HKS turbo timer
*NISMO allunimum shift nob
*NISMO front hood top malding
*NISNO bumper
*NISMO tail end small rear spoiler


You can select one of which,
"As is Condition", or "Fully mechanical inspected, re-conditioned",
furthmore "Boost up tunning", depends on your budget.




SOLD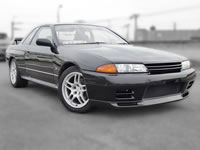 1990 BNR32 Nissan Skyline GT-R In Stock
STOCK NO:BNR32-BK8
CLICK HERE or Sumbnail picture
FOR MORE INFO ;
Please contact us by;
E-mail:office@monkys.jp
TEL/FAX:+81-72-624-6153