1990 JDM Nissan Skyline GT-R BNR32 Modified Stock For Canada
CANADA CARS DIVISION of MONKY'S INC Stock Used Car , 1990 JDM Nissan Skyline GT-R/GTR BNR32 Modified Car FOR SALE
79,500km odo, auction grade 1 as Modified, Modified Nice Condition GTR modified car bound for Canada
N1turbocharger, Big radiator, full gauges, coil over, HKS F/M cooler, HKS EVC, etc.
STOCK NO:BNR32-CG02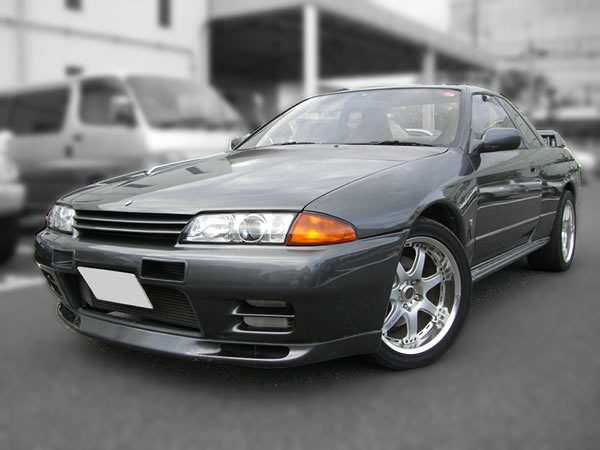 Nissan Skyline GTR BNR32 Modified 5spd FOR SALE
Stay your mouth pointer on each thumbnail to switching the image files.
Mileage ; Mileage 79,500KM around 49,700Mile(*) Color; Charcoal Grey
P/S, P/W, P/M, AAC, Fully option loaded.
Non Smoking unit.

Modification parts lists:
*N1 Turbocharger
*Greddy fuel pipes
*HKS F/M Intercooler, with Full HKS pipings
*CUSCO suspension arms, height adjustable coil overs
*HKS gauges, Greddy gauges, HKS EVC HKS Power flow
*Big size Aftermarket radiator
*2plate clutch
*Strut brace bar
*Volk racing 17Inch rims
*Exhaust muffler
*BNR32 NISMO bumper


You can select one of which,
"As is Condition", or "Fully mechanical inspected, re-conditioned",
furthmore "Boost up tunning", depends on your budget.




SOLD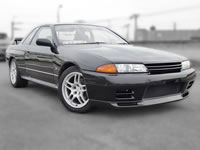 1990 BNR32 Nissan Skyline GT-R In Stock
STOCK NO:BNR32-BK8
CLICK HERE or Sumbnail picture
FOR MORE INFO ;
Please contact us by;
E-mail:office@monkys.jp
TEL/FAX:+81-72-624-6153