1974 TA22 Celica GTV Rally 2TG Vintage Car For Sale Canada UK Australia
CANADA CARS DIVISION of MONKY'S INC Stock Used Car , 1973 JDM RHD Celica GTV Rally TA22 model 2TG Fully Reconditioned For Sale Japan
Factory original Colour Fully Re-painted, Original SOLEX carburator 2TG Engine, Original Interior Condition.
Show Room, mint Condition, Restored JDM RHD CELICA GTV RALLY TA22 For Sale Japan.
STOCK NO:TA22-001
Picture gallery of 15years old vehicles which we sold to canada since 2002
Sold Vehicles Picture Sample Gallery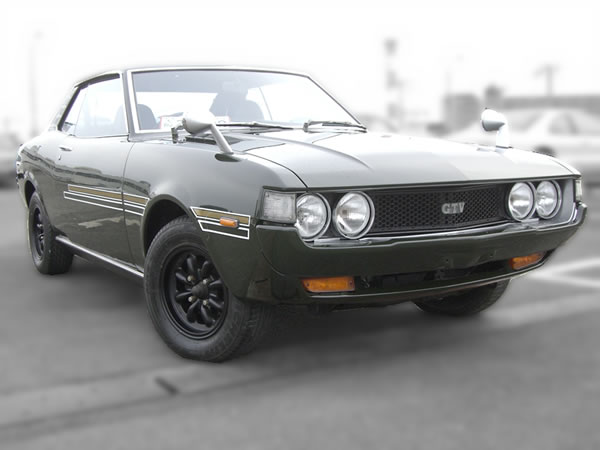 TOYOTA TA22 CELICA GTV RALLY 2TG FOR SALE

REMARKS:
It's eligible vehicles for U.S.Resident to import this Celica legally, already 25years old.
You can import this RHD JDM Celica japan to The U.S.A , can register this at any states of the U.S.A.
For more details, We recommend you to contact NHTSA.
"Testimonials, 1973 TE27 Levin Custmer , Perth Australia".

SOLD
you want similar vintage jdm rhd vehicles, contact via form.
Stock Car Enquiry form

You can purchase this Lancer EVOLUTION 2 via our AGENT Edmonton, AB, CANADA.
They can do all necessary importation process, Local transportations, registrations.
FOB/CIF price is SAME you purchase MONKY'S INC and DJauto Imports, they charge only the reasonable fees.


MONKY'S INC