--Services, available only at MONKY'S INC, This is our keyword--
Basically We can do anything about "Vehicles", By our experiences, own facilities.
Our Skilled Mechanics do all Services for your purchase vehicle at MONKY'S
MONKY'S INC Workshop is an registered "Assemble/Disassemble" liscensed workshop, and Registered SHAKEN PLACE.


--Our Standards--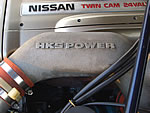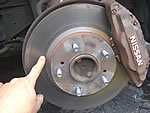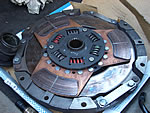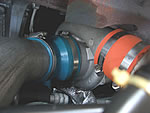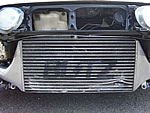 Vehicles We sell are all Inspected fully following to Pre-shaken-Maintenance standards.


All vehicles in our inventory, Sold at BASE FOB PRICE terms are fully mechanical inspectioned at our liscensed workshop.
The Standard is Japanese Style Strict and Severe Condition Pre-Shaken-Maintenance standards.
Most parts, which is required "Scheduled inspection" are strictly checked, if it doesn't meet Pre-shaken-Maintenance-standards, We change
all with Brand new parts.

Japanese SHAKEN TEST is required 1st 3years from 1st registrations, then every 2years as long as it's registered as "Vehicles" in Japan.
Pre-Shaken-Maintenance keep the vehicle in good condition for "Next 2years", without having any mechanical issues, serious problems on chassis and body, tires all components of the vehicles.

MONKY'S INC workshop is Liscensed workshop, and has many "Co-operate company custmers" like "Truck transportations", "Rural posting Carrier services", "Construction companies", and "Taxi service companies". Their priority is "No problems on mechanical at any time".
Our Pre-Shaken-Maintenance Standards Keep such "Severe Condition used" vehicles in good condition next 2years, and We do same quality jobs to All vehicles, We sell and export Canada market.
We introduce a few of our "Pre-Shaken-Maintenance-Standards" here.......

@Brake Pads/Shoes : Less than 50% "Thickness", Change Brake pads, shoes, inspects also pistons, rubber sealings
@Vbelt : Changes all in case No service logs last 2years automatically.
@Rubber pipes : Same as Vbelt
@Oils & Fluids : Unless We can confirm The service history within 3,000km for Engine oil, We change to new oils automatically.
@Filters : Check dirts 1stly, and same as Vbelt
@Battery : Check the voltage, if necessary, Charge the battery, or Change New battery
@Chassis/Suspensions/Drivetrains : Cleaning completely, then rust preventived.
All Parts are checked these Standards, then we do proper treatments for all parts.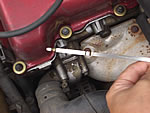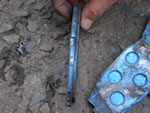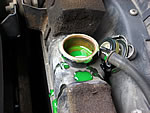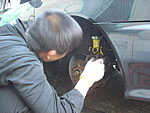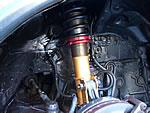 When you purchase vehicles on Auction Buying Service..??


We do same "Pre-Shaken-Maintenance" for the vehicles you purchase on Auction automatically.
All inspection report, and "Quotations for Repairment parts" available at the same time.
If you would like to buy auction vehicles, which is "inspected fully, Mechanical Reconditioned", Please select "Fully Serviced".

We can do most of Services you can imagine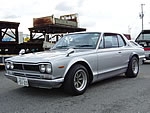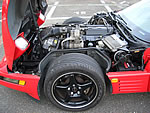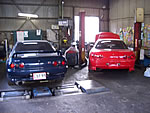 Inspection for "Wear out Parts" according to Km, Year, use.
All parts, which is required for "Scheduled inspection" are inspected, if necessary, We change to new parts. Our Inspection standards is basically Japanese "Pre-shaken maintenance".

All of our stock vehicles are finished this "Pre-Shaken-Maintenance" before For sale.

--Less FOB Terms vehicles--
Inspection report is available, No maintenance service comes with.






Suspensions, Chassis Cleaning Completely
Each Tire house, Underfloor, Suspensions, hidden places, all chassis, floor part cleaned up completely by best methods, Steam/Kerosine cleaner for "heavy dirts", Pressure/Detergent cleaner for "High mechanism AWD vehicles", Alrways brush by Human's Hands to make it back to "Beautiful as same as New vehicle".






Chassis Rust Preventive Process
Chassis Rust preventives are a very important part of "Pre-Shaken-Maintenance" in Japan.
Except some heavy duty models, Winter area models, and High end class vehicles, Most of all Japanese Vehicles has no special chassis paint protections served by Maker production lines, like the "Rigid chassis" offered by Volvo, Mercedes Benz, and BMW, famous "Rust free cars".

To Keep CHASSIS in good condition, and avoid "Rusts, Corrosions" Next 2Years fully , We do this Rust Preventives for All vehicles for Japanese Local Cusmers, and Canadian custmers.
All the processing pics, "Before We wash", "After we wash, dried", then "Rust preventived" are lisintng by the order of "Whole process" in our vehicle picture gallery page, or Sold car pages.
You can review all, and Do not need to worry about "Vehicle Actual conditions".

This Chassis Rust Preventives Service is well known, popular Japanese Style maintenance for over 10years old or more older vehicles , and this is an necessary process for Vehicles to last longer, keep it in good conditions. You can choice "Black /Clear/Rubberized" as your requests.

We use only "Reliable products", tested, confirmed at our workshop, Available Brands here
You can see the details of Noxudol products at Noxudol webpage
@Black Type Rust Preventives : Noxudol 300, Nissan Chassis Coat, POR-15
@Clear Type Rust Preventives : Noxudol 242, CRC Clear Chassis Coat
@Bitumen base Thick Coating : Noxdol BODY, AUTO PLASTONE, POR-15
--Bitumen base products available as "Optional choice", additional fees required.--

People who wants to see the "Actual Condition of chassis", Please see "Picture gallery".
We don't hide any negatives, positives, disclose all clearly.





Body Kits Installations
We can arrange "Body Kits" (Brand New parts only) , install, fit the kits on the custmer car at our Body work space in workshop.
Painting panel, Full painting, Fitting service, any modification service we can do.

REMARKS:
Available as Optional service.
We don't sell/supply Parts only, We are not the Parts seller.




Face Conversions
We can do "Face Conversions", using reasonable used or Brand new parts..
180SX to Stwarberry face (S15), or S13 Silvia face, S14 face, etc,
Subaru Samber , to "Classic model" face or VW face...

We do most of famous face conversion as your requests.




Boost Up Tuning
We usually offer this "Boost up service", for Nissan turbo cars,

1. Apexi Power FC installation
(With FC commander)
2. Blitz EVC DUAL SBC Boost controller installation
3. HKS Power-flow or after market air cleaner
4. Aftermarket exhaust muffler
Set it up by Custmer request fuel octane rates.

Additional Options:
*550cc or more bigger fuel injector
*Oil cooler
*Big size Radiator
*Nismo Fuel pump
REMARKS : Available as optional service for vehicles We sell.




Parts Upgrade Service
**
Changing the parts to Aftermarket parts Custmer requests us.
Driver seats,Strut brace bars, F/M Intercooler, aftermarket turbo kits,
Roll Cage Installation, Body spot & welding,
Alloy Rims, EVC, BOV, Mufflers, pipes, etc.
REMARKS : Available as optional service for vehicles We sell.


Before

Body Repair & Painting service
Any kinds of Body works is available in our Body factory.

Dent repair by "Experienced stuff",
Full / Partial body painting,
Chassis rubberize painting, etc..


--Samples of Vehicles

.
We have many different "Samples", so Introduce only a few examples We did in past.
Subaru Samber 4x4 SC Mini Truck / Face Conversion
1998 AUTECH Version Skyline GT-R 4DR/ Engine, Trany Swap, Modifications
1994 Celica GT4 WRC / Timing belt/Water pump, Pre-Shaken-Maintenances
1993 V24C Pajero J-top/ Pre-shaken maintenances severe condition, next 100,000km
1991 Skyline R32 GT-R / Boost Up Tuning, Power FC , Low octane fuel setting.
1990 Nissan S-cargo/ Seat position modifications for 210cm height Owner
Modification, Tuning Up Service

We can do most of general modifications on mechanical, body, performance upgrade.
MONKY'S Inc
2-17-19,Mishimaoka,Ibaraki-city,OSAKA5670021,JAPAN.
TEL/FAX:+81-72-624-6153 HOT LINE:+81-90-2062-2270
E-mail:office@monkys.jp

MONKY'S INC WORLD WIDE FOR SALE STOCK
2003 MONKY'S INCAll rights reserved.