Informations for Canadian Custmers

Information for Canadian Custmers from MONKY'S INC

Before You make your decision to buy vehicles at MONKY'S INC CANADA CAR DIVISION, We believe you have some questions about importing process, customs issues, transporation from port to your home, etc?? if it's 1st time for you to import vehicles from japan. These answers makes you more feel better, and give some relief, before you make your decision to place an order with us. Here are some usuful information for importing vehicles from japan to canada, and our contact in canada, etc.


Japanese Style Maintenance Service
1. Quality vehicles, services, Our efforts makes you feel better than any other exporters in jap, importers, brokers in canada, except our "Agents".
--Quality Service history since 2003year bound for Canada Market--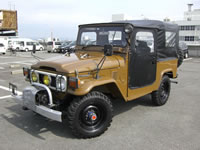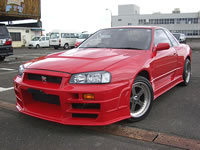 1st time We exported a vehicle to canada, was 2003year, and since this 1st export, We have been trying to make "Varieties of Service We can offer, , Quality level , " GRADE UP more and more day by day. The most big difference between OTHER EXPORTERS and MONKY'S is that, We were born as "LOCAL VEHICLES DEALER WITH MECHANICAL WORKSHOP", have our own Facilities for Supplying best quality vehicles. Stroge yard capacity is now total 110units, no.1 to no.3 stock yard, near our Osaka office(All within 15min by walk, secured yard), and have a M.I.L.T liscensed mechanical workshop in Toyonaka-city, Osaka, and A small "Race Tuning workshop" close to our No.2 stock yard, ALL FOR CUSTMERS.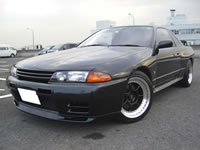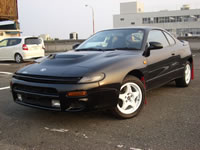 We are not the "Typical Auction exporter", We are an long established "USED CAR DEALER with Mechanical Work shop", this is our starting line on this business field since 1999year, Supply various kinds of motor vehicles, motor cycles to local custmers, and now so on.
Most of Japanese Exporters are called as "BROKERS/AUCTION PROVIDER", doesn't have any actual vehicles, They accept "Auction order", then ship the vehicles completely as it is. ON THE OTHER HANDS, All of our cars are inspected fully and We disclose all positive and negative informations on our webpages. As your requests, We can sell "As it is", "Fully reconditioned", or "Reconditioned and more Modified"... More wide variety of service We can offer, and You can get at MONKY'S INC, and This is much more profitable for "Vehicle enthusiasts", especially who are INDIVIDUALS , interested in purchasing and importing vehicles from japan to Canada, Individually.
We had been dealing with many Importers, dealers, but now We deal with only "Reputable" importers Who sells vehicles With full warranty services, and They have their own workshop, this means that We don't sell any vehicles to curbers, who can't sell imported vehicles with reliablities, and responsibilities. Companies listed as "Our Contact in Canada", Both companies are reputable and reliable in Canada.
All the vehicles We sell directly from japan to Canadian individuals, or sell in Canada via our Friends company, All quality better than any other exporters in japan.



--Thinking of The best way for Custmer, To select, get the best vehicles... how to do, How should We do for?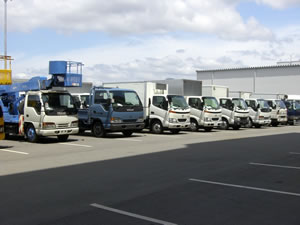 If you rely on the auction sheet informations 100% Sure, It's not difficult for you to get "Low km, high end" vehicles in Auctions. However it's not easy for you to get such condition vehicles at auctions, because There are many differences on "Auction paper info" and "Actual vehicle".

We knew and experienced many times that many WRONG KM's vehicles sold as "Low km certified", many bad accident history vehicles miss-judged, sold at High auction grade, and Not mentioned any of Mechanical issues in the auction paper, even though the vehicle has problems a lots...Auction sheet Informations is not 100% Trust worthy, and We recognize the auction paper is one of a guideline of the vehicle, not more, not less. so You require the person or the company who can inspect the vehicle in details, and clearly, and leads you the right directions.
If you would believe 100% on its auction sheets, You might get No Good Vehicles which You have been thinking of...and if you have experiences using "Auction exporter", you might understand very well these issues.

Most people want to buy "Good condition vehicles" at Lower price, as could as possible, but The vehicle price is usually VERY HONEST.
"High km car always cheaper than Low km car", "Good condition car always expensive than Bad condition car", same situations in your country.
In Japanese Auctions, All the vehicles prices are decided by "Odometer", "Auction grade" mainly, As long as "The auction paper info is correct", you want to get High end unit, You have to spent more than usual, not strange, same situations, all over the world. Japan might be best place to buy used vehicles, cause Vehicle price is cheaper than any other countries, but "Good car is always expensive", There is no dreams, magics.

We have MUCH EXPERIENCE to supply only "Low km and High end units" We checked and purchased in auction by cusmer auction order,
in local market all over japan, and supplied many "Decent shape SUV, TRUCKS, JDM-SPORTS, BMW, MERCEDES, Chevrolet, etc" to Canadian importers since 2003year.
The testimonials of Cars We purchased, Inspected & Reconditioned at our mechanical factory here, then supplied to the canadian importers,
You can review easily their company webpage, and you can see the cars We supplied to them..
(See this 67 Contacts of MONKY'S INC CANADA CARS DIVISION in Canada)



--Modifications / ReConditioning vehicles / Supplying Genuine/OEM/AFTERMARKET parts / Customizing etc....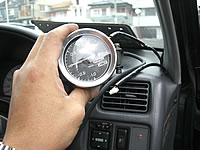 Since 2003year, We have been accepting CUSTMER SPECIAL REQUESTS for their purchased vehicles at us, example, We try to find Aftermarket more cool design rims, exhaust mufflers, upgrade ECU, etc, etc, then install the parts the custmer vehicles at our mechanical workshop.
Not Difficult Process for us to do , and accept "Custmer special requests", because We have our own workshop, we have been dealing with many of Parts suppliers in japan, We do same things for Custmer vehicles We sell in Japan Market.

This is not Popular , and Not Available services at Typical exporters, and auction exporters. They don't do any of these "ADDITIONAL SERVICE", they just bid and ship the vehicles.. that's all, So We have been used by many Canadian vehicle Enthusiasts , and Most of our custmers are Repeated custmers, or Custmer who were introduce by Custmers who had purchased vehicle at us in past..

After you purchased vehicles at us, When you come across about the issues, "Parts availabilities"?? No problems.
Once you purchased vehicles at us, We record all custmer informations, vehicle japan chassis number, so We can check the parts price immediately, then inform you "Delivery date, schedule, and parts price" as your requests. This is also one of our "Custmer Service" We think of.



If you would like to get "Reliable, quality better" vehicles from japan, We help you at our best




2. Shipping Issues --Roll on Roll off Shipping (RORO) or Container (Shared or Full Container)



--RORO SHIPPING SITUATIONS ON 2010YEAR--(updated on 28th Apr, 2010)



This 2010Year, RORO shipping situations are very good for us. It's not hard and difficult for us to arrange RORO, very easy to arrange now.
The RORO shipping service We have been using is "NISSAN CAR CARRIER SERVICE(NCC)" which carry Brand new Nissan vehicles japan to North america. All the RORO boat of NCC is very clean, and safer than any other shipping company boat, We have not had any "Bad report" by our custmers, like "Vehicle damages" in transition to Canada, Most reliable RORO service We have been using ever.
Famous K-LINE almost all quit to offering the servicing route for Canada(New Westminster, Vancouver)
(Kline/Daikoku wharf, NYK/Kawasaki-Higashiougijima wharf).



If you would plan to import "A vehicle", We recommend this RORO shipping service, Quality is much better than any other RORO service.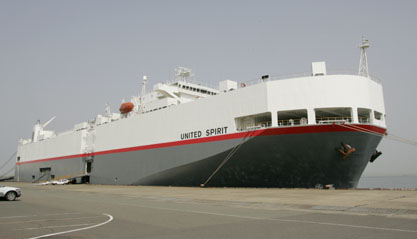 UNITED SPIRIT, Japan to Northe America.

If you have experience to "Import Taller vehicle", like "LAND CRUISER", "HILUX PICK UP", "DELICA STARWAGON", or "TRUCKS", you might have some bad news by your japan supplier like "We can't ship this unit on this time, because the Height is taller than 210cm, we can arrange only up to 210cm...". However this issue is all "Cleared", We can ship "ANY TALLER VEHICLE", even though Over 210cm, on every available NCC RORO service vessel. All of their vessel called as "PCTC", pur car carrier and truck carrier", each deck height is valuable , any taller vehicles OK. Actually We ship many Over 210CM size "LIift Up vehicles", Delica, Hilux, Isuzu 10ton Truck, trailers, Crane Truck to canada by NCC RORO on 2008year.

Available "Departure port " lists, Moji(Fukuoka), Nagoya(Aichi), Osaka(Osaka), Yokohama(Kanagawa), 4ports. Our Company location is in Osaka, and Unless special requests by Custmer, We arrange "Loaing on the vessel" at Osaka port.

Basically The RORO schedule is available on Monthly basis, We can let you inform the confirmed schedule next 1month, and explain how long we require for "Shipping preparations", and "Customs, documentation cut off date", and Total Delivery schedule.

Basically We quarantee 45days total delivery by NCC RORO Service after We confirmed custmer bank money transfer at our japan bank account, Unless Any special requests , Like Reconditions, Modifications We don't need to do it on your purchased vehicles.





--CONTAINER SHIPPING SITUATIONS ON 2008YEAR--


On This year 2008, The RORO shipping situation is very Good, so If you would plan to import "A vehicle", We recommend you to use RORO. However If you would import 3 or more, or Import "Vehicles and parts", We strongly recommend you to use Container. because The Total shipping cost is more cheaper than Using RORO for each units, and You can import "Vehicles and parts" more safely than RORO.

We have been using "CONTAINER SHIPPING" since 2003year to Canada. Container shipping has a couple of Different Style, calles as generally "FULL CONTAINER, FCL Service", or "SHARED CONTIANER, CFS Service", a bit confused, but Speak easily, Using a container space by 1 ownership, or some different ownership, "Own by 1 owner, or 2 or more owners".

In case you choice "CFS", Shared Container Service, The 40fee High qubic size container is shared by minimum 2 to maximum 5owners, or vehicles, and The available destination port in Canada, is "Vancouver" port only. The vehicles "Put" in the container was Unloading by the Container Unloading company, who contracted with "Container Company". This case, the unloading fee is charged by the local Fowarding companies automatically in canada, and the fee is generally 300 to 500Canadian $ required. You can't choice any other "Container unloading company", and of course, You can't do it by yourself.

In case You choice "FULL CONTAINER", We can arrange "20FT , 40FT , and 40FT HQ size", as your requests. "FCL" container is arrived at the place where the "Ocean container place", called as "CY, Container Yard". As long as Your region, or area has "CY", We can arrange the container shipping to Your desirable CY. In past, We arrange "Toronto CY", "Edmonton CY", "Quebec CY" by Custmer request. You can choice Customs broker, and Container Unloading company by yourself in Canada, and if you could not do it by yourself, We will introduce customs brokers in Canda for you.

The merit of "CONTAINER SHIPPING" is 1stly "ON SCHEDULE"., 2ndly "CARRY PARTS, & ENGINES with VEHICLES". Basically RORO shipping doesn't accept any parts shipping, and Parts inside vehicle is not covered by any insurance,.
However We arrange container, We can write all parts in "Bill of lading", so In case The parts "Missing", All item covered by Insurance.

We can arrange "CFS" Container shipping service, but The departure port is only YOKOHAMA PORT, so Available FOB price is only Yokohama port price, plus Actual CFS service Ocean freight, BUT If you would import only "A vehicle", RORO is better now. if you would import a vehicle with parts(Which must be in the vehicle), CFS is better for you.

We can arrange "FCL", Full container service, and this case, The departure port is "Osaka", "Kobe", any port We can arrange, as long as the port has "CY, Container yard".

All Container Loading Service is done by Professional, experienced "Container loading companies" here, We have been dealing so You don't need to worry about "Arrange container", just say "Please ship all vehicles by container to my CY destination", OK.

Here are the Example pictures, We took at "Container Loading Places" by ourself on 2006-2007year

This is a "FCL, Full container loading process". 1owner for 4cars , Yokohama to Vancouver port, by 40FT High qubic container, in 4 vehicles.. Custmer informed us after they accepted those 4vehicles, No damages, very satisfied with our container shipping quality.
We use only "High quality stuffs", like Non scratch Strong Poly Band for industrial use, or Vynil covered Strong Wire band, and Steel lack, or "Fumigated, stamped wood items only bound for "Canada and U.S.A", to pass Customs clearance process without any problems on "Querantine issue". We know Very strict Canadian, U.S. Import regulations, experienced to arrange container, Custmer no needs to worry about our container arrangement.( Calgary, AB, Canada, Luxury Import Inc)
All vehicles located UNDER VEHICLES are specially Covered , to prevent Oils, fluids might be falling down from the Vehicles over the head of this unit.
Perfect arrangement is our responsibilities, We do always.
(Skyline GT-R Front Hood)



--CONTAINER SHIPPING FOR JAPANESE MINI TRUCK/ CANADA & U.S.A.--



We have been supplying "RECONDITIONED MINI TRUCK" to Northe american market, Canada and U.S.A since 2003year.
All The trucks are completely "inspected, Refurbished", then Cleaned up again just before the Container Loading process.
We can put 7units mini truck in good manner, and safely, using U.S. and Canada Customs required Stuffs, like Fumigated wooden items, and As your requests, We can send "Fumigate Certification",(Additional charge required).
Those pictures are much helpful for You, when you decide the best Mini Truck Supplier in Japan.


| | |
| --- | --- |
| | |
| Bumper Protection | 7units mini truck Loading process |
| | |
| Speed Governor for25MPH(U.S.A. Only) | Fumigated stamped wooden blocks |
3. Customs Clearance & Local Transportation



--Customs Clearance & Local Transportation--



Since 2002Year, 1st time We just shipped a few vehicles to canada market, We recommend custmers to use "Customs brokers" for
vehicle importation process, to make all process smooth, and clear, to get the vehicle on custmer hands on schedule.
For many Years, We had been contacting a few people worked at A&A customs brokers, but Most of them starts their own business, and
this time, a Lady, very experienced, and good reputations, Mrs.Susan McCrindle open their office in B.C, and We colaborate toghther since
2009 years. Here is the message by Mrs.Susan McCrindle, Across boarder Customs solutions...

Message By Susan:
MONKY'S INC strongly suggests that Custmers use an reliable & Trustworth Customs Broker to handle the import process.

Susan McCrindle at Across-Border Customs Solutions and Monky's have worked together in handling clearances for companies as well as individuals. Monky's will provide copies of all documentation to Across-Border once the vessel sails in order that they can get a head start on the clearance process.

At Across-Border Customs Solutions, we feel that hiring a broker should be more than hiring a paper-pusher. We are here to educate you on the process and make the last steps before you take ownership as stress-free as possible. WE are here to help YOU!

Unlike most brokers who handle the Customs part of the process, and others who throw in transportation assistance, we know there is so much more to be done and have the background to assist and/or advise you through the process.

Susan is well known in the industry as a vehicle import specialist who has the unique distinction of also working on the importer side. This experience gives her a level of experience second-to-none and industry contacts that can help with each step of the process from landing on Canadian soil right through to transport anywhere in Canada, BC inspection & compliance, ICBC registration/insurance……right to your driveway!

Please feel free to review the FAQ attachment and if you have any additional questions, contact Across-Border Customs Solutions for more information.

Contact info:
Susan McCrindle
info@across-border.com
ph 888-880-2804
fx 604-630-9910




--IMPORTING FAQ SHEET DOWNLOAD SERVICE (How much is fee, How much is tax, duty for vehicle?)--


--Importing FAQ
@How to process?
@How much is the fees?
@How much is tax, duty for vehicles we import from japan to canada???
All Answers are stated in this documents very clearly by Susan.
[DOWNLOAD CLICK HERE]





4. Replacement Parts Supply - [MONKY'S Custmers only]

We have been supplying "Replacing parts" since 2003years only for Custmers who purchased vehicles at us, as one of our Custmer Service.
All of Vehicle Export Certificate document(Since 2005year), and De-registration document copies We have been storing, so Once you contact us via E-mail, show us your custmer name, chassis number of vehicle, We can search parts, delivery schedule, Stock or not stock in Makers, or parts centers, and Latest Parts prices within 5days.

We accept famous "PAYPAL PAYMENT", familiar for E-bay or Online auctions, for Parts Supply, You can order parts to keep your vehicles in good conditions.

We usually use EMS, Most cost effective Shipping methods, AIR SERVICE in japan, But The weight must be under 30kg, and the total lengh of the item must be under 200cm size. If the parts size is over , We use DHL service or other Air Service as your requests.


Sorry for Inconvenience, We can't supply any parts to persons, or companies who didn't buy any vehicles at us.
Vehicle parts supply is one of our custmer service, Not Our Regular Business.
5. Vehicle Storage in Japan Before Shipping/Not yet 15years old vehicles, already purchased??

The vehicles Custmer purchased has been storing in our NO.1 or NO.2 Stock yard Just before the Shipping Process in japan.
Our NO.1 Yard is mainly for "Shipping preparation Finished" condition vehicles. Speak easily, Already reconditioned, cleaned up completely, just waiting for the shipping date, schedule... This stock yard is very clean, No muds, Asphalt road, Secured by Patrol person 24hours.

Our NO.2 Yard is mainly for "Not reconditioned, Our company stock vehicles for sale", and "Vehicles must be waiting for 15years old, purchased already". some of custmer cars. Those cars are "Body covered", once time a month, or Every time after "Rains", take off cover, start engine, drive a few km, to keep the vehicle at "Best conditions" for our custmers.

We have total 110units vehicles "Storage spaces", NO.1 and NO.2 Our own stock yard, locate Osaka prefecture, and 50units parking space 60min away from our office, at Mazda Authorized Car dealer shop. Total 160units storage space. We don't ask our custmer any "Additional parking charge", and We don't store any of our cars, and custmers purchased cars at "Very bad and dirt Customs broker parking lots" near Ocean, strong salty wind blowing day by day, very muddy, not good area for "Storing cars"...

Even though you purchased the vehicle, which is not yet 15years old, has to be storing next 6months, No problems. We will store your pre-purchased vehicle in good manner, You won't have any problems when it's 15years old.

This is a Very Good Example of Cars which was storing in our NO.2 Stock yard for 6months total, then shppied on Oct, 2008,
1993/8 Supra JZA80 Twinturbo 6spd, Custmer, Calgary AB, Canada,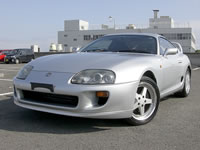 | | |
| --- | --- |
| | |
| Left side of NO.2 Stock yard | Cars, must be parking for many month, Covered. |
6. References in Canada

We've been starting this business since 1999, exporting vehicles all over the world, and since 2003, exporting to Canada market. Most of our custmers are introduced by Past Custmers who purchased vehicle at MONKY'S INC.. If you would like us to introduce custmers who are very satisfied with our "Services", We can introduce a contact info of the custmers, and they will tell you their experience, and opinions.

More Important is We will also introduce "References" of custmers, who has problems on dealing with us, and Unfortunately They aren't satisfied with our "Services". This is a very important for YOU, to know possitive and negative back ground of "Importing cars from japan".
This example custmer purchased 2units of Delica Van at us on 2008, but We made an mistake, not inform "Completely" about the vehicle exterior conditions, and interior option out of order, and We could not answer his claims for a long time by My company Mail server issues, so He wrote his comments on this Delica canada forums. You can see How did he feel about this problems, and What We did for this issue after we knew it.
Example :
Custmer purchased delica starwagon 2008 MONKY'S INC,

We know and fully understand that It's very difficult and impossible for us to give 100% Guaranteed service for Every custmers. However We have been trying to improve our business ways, quality standards of vehicles, Business ways, and Make these efforts, someday We might be able to having More custmers who are satisifed with our "Services".



Big Differences between Other Japan exporters and MONKY'S INC


@More wide variety service available, We can accept "more flexible service".
---We can recondition cusmer purchased vehicle at our "Japan M.I.T.L Liscensed , reliable mechanical workshop
---We can find used/new aftermaret parts, installation services (Modifications)
---We can do "Body repair job" , and most of mechanical, body jobs We can do before shipping.
@Reasonable price for "Services" available at us.
---Our mechanical workshop is Our Own running company, offer discounted labor fees, and parts fees(usually 20% less than usual)
---Our offer "Base price" including all "Recondition service fees, parts, labor", very good, competive price in market.
@Honest and reliable than any other competitors.
---We are the only a few export company, accept "claims", and reply in good manner about the claim issue.
---We don't supply any bad condition cars, which has "mechanical issues", unless custmer request us such condition vehicles.

We have been selling "High end cars, like a few thousands km, like Brand new car", to "Average or less than average, no good condiitons cars", and "Modified cars", any kinds of vehicles as custmer requests. So Each custmer are totally different, but We believe Everycustmer feels our philosophys on business, and We always try to our best.

Some Custmer "References" is available on our "TESTIMONIALS" page, and also We will inform you as your requests,


7. Contact of MONKY'S INC CANADA CARS DIVISION in Canada?

We have 2 Good Friends Japanese Imports companies in Canada now. They do help a lots for Importing process for our custmers.
of course, You contact them directly, then ask "Price in CA$". It's same that You buy vehicles at us "Directly", or via our friends companies in Canada. They require only a small fees for "import arrangement". If you'd like to buy vehicles with Full Warranty Service, Please contact each of them near your locations, and ask them it's possible or not possible? They will import vehicle for you , then they make the vehicle "DOT complianced", then sell you with available warranties, this is the same that You purchase vehicles at an reliable car dealer in Canada, pay money in Canada. They also accept Your auction order, such case, We act as "Your inspector, buying agent" following your requests via My frineds company, and We try to find the best unit, which meet your full requests in Japan.

The reason We highly recommend My friends companies is that, THEY SELL THEIR VEHICLES WITH WARRANTY SERVICES, and THEY HAVE EXPERIENCES, and ABILITY TO REPAIR, SUPPLY PARTS IN FUTURE, Speak easily, Very reputable, reliable Car importers in Canada.
They have their own mechanical service workshops, much experienced importers, so You can rely on their "Honest Services"..
You want "High End, Low km JDM Diesel vehicles, sedans, 4x4", Please contact Luxury Imports Inc,
You want "Modified and perforamance, or Fully reconditioned sports cars", Please contact DJAuto Imports.

Ontario, Canada, Luxury Imports, Mr.Wayne Smith,SUV , 4x4, truck, Diesel vehicle Specialist.
We respect his business policy, and business ways, all. Since 2003year We each other try to get and supply "High end JDM used vehicles" to canadian custmers, and We are proud of supplying such nice vehicles to Luxury Imports Canada. All the vehicles he sell are High End and Low km units only, Perfect condition vehicle importer.





Examples of Cars Sold by Luxury Imports Inc, supplied by MONKY'S INC, JAPAN
ONLY VEHICLES [HIGH END, DECENT SHAPE, QUALITY UNITS" WE SUPPLY TO CANADIAN CUSTMERS SINCE 2003
LUXURY IMPORTS & MONKY'S INC CANADA CARS DIVISION HELP YOU TO FIND YOUR BEST VEHICLES IN JAPAN!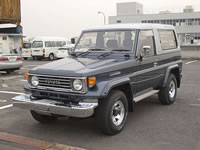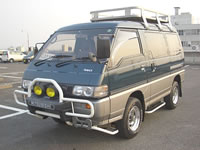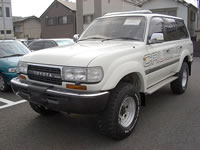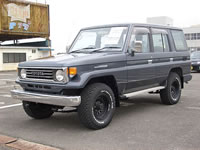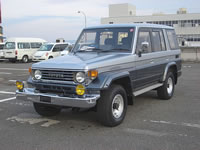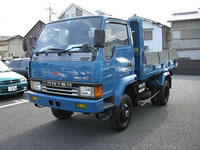 Edmonton, AB, Canada, DJauto Imports, "Joshua", Modified JDM vehicle Specialist.
"Joshua" is a very good guy, has lots of experience, and knowledge about "Modified JDM vehicles". They have their own workshop, and sell many of MONKY'S INC Modified vehicles at best conditions, inspect fully before they sell in canada. One of Reliable JDM SPORTS CAR SHOP in Canada. In case you want "Modified JDM vehicle",
DJauto is the best place you can buy "Reliable condition" modified vehicle in canada.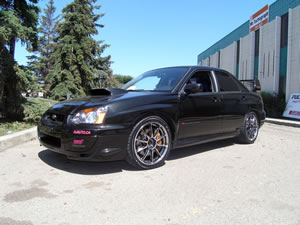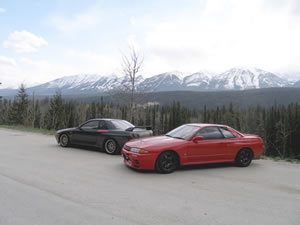 Examples of Cars Sold by DJauto Imports, supplied by MONKY'S INC, JAPAN
DJAUTO experienced "Modified Sports model imports", Skyline GT-R, FD3S, EVO, WRX, Celica RC, etc.
Sells only "Reconditioned Modified, or Mint Condition JDM Sports mode imports"
DJAUTO & MONKY'S INC CANADA CARS DIVISION HELP YOU TO FIND YOUR BEST JDM MODIFIED / SPORTS CARS IN JAPAN.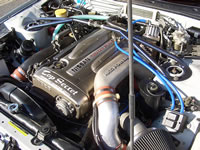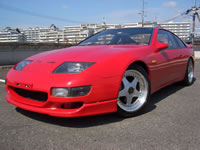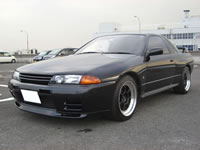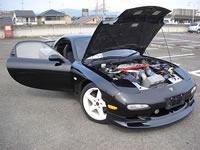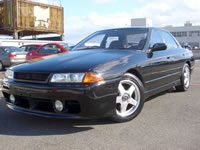 8. Mechanical Inspection Standards, and Other Available Services at MONKY'S INC
Mechanical Inspection Standards | Severe Condition Pre-Shaken-Maintenance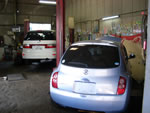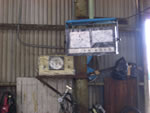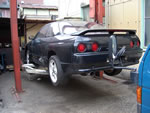 Please check this "MONKY'S INC MECHANICAL INSPECTION STANDARDS" page.
Our Mechanical inspection standards is "Japanese Style Severe Condition Pre-Shaken-Maintenance"
To keep the vehicles in Good Condition next 2years, next 50,000km, without having any "Mechanical issues".
We have many "Co-operation Company" custmers who uses "Vehicles" every day, 24hours basis, like "Truck Transportation",
"Rural post carriers", "Glossery store truck", "Taxi cab company", and "Moving Service Companies", etc..
Their 1st Priority is "NO PROBLEMS OCCURS ON THEIR VEHICLES", Their vehicles must be "In perfect condition" anytime they use.
All the vehicles We sell as "Fully inspected, and Pre-shaken-maintenanced" are maintenanced by Our Standards.
Needless to say, All Vehicles We take this "Pre-Shaken-Maintenance" is tested on all necessary "Shaken Test Devices" at our workshop,
and We confirmed "Shaken passed" fully.

If you are an custmer who wants "High level vehicle Modifications", which requires "Internal Engine Modifications", or Body Modifications, requires more high level, Skilled, experiences, called generally as "Tuning" for Race, DRIFT, Track, Drag, Rally, Dirt-Trial, Gymkhana, etc, We can help any kinds of "Race modifications".

Basically "Modified Service" is available only Custmer who purchase vehicles at us.


| | |
| --- | --- |
| | |
| Pre-Shaken-Maintenace | Pre-Shaken-Maintenance |
| Brakes disassembled, checked, cleaned up. | Change arms, original dumper to Coil overs, etc. |
| | |
| Modification Service | Pre-Shaken-Maintenance |
| Painting body, Body kits, installations, etc | chassis steam cleaned, rust removed, preventives.. |
| | |
| Modification Service | Modification Service |
| Finding used/new parts, installation on custmer cars | Set up Aftermarket ECU, Boost controller, test drive... |
| | |
| Pre-Shaken-Maintenance | Pre-shaken-Maintenance/Modification Service |
| After all process, Engine bay cleaned up completely. | Test drive by YAS, or mechanics, take a drive video. |



Vehicle Cleaning Standards



Please check this "MONKY'S INC VEHICLE CLEANING POLICY & STANDARDS" page.
Our Vehicle Cleaning Policy and standards is "Original Beauty, and It's our Keyword"
To make "For Sale Vehicles" looks better and beautiful, is very important for us, and also custmers. Custmers feels more "Better " feelings on Looks beautiful cars, but Our Vehicle Cleaning policy is not only for "Makes it beautiful".

We use only the "Cleaning products", TESTED, CONFIRMED by us "Not harmful, No damage on any parts of vehicles.
We know there are many products, make the vehicles Much more Shine, Looks better in "Photograph", used for Show Cars, but We don't use such products, which might gives "Damages, poison, or faster the damages".

Especially INSIDE VEHICLES, all the places, all the pars Where You/Your familiy touch, face, WE USE ONLY Qualified "Safety Products"

Solvent -Free
Biodegradable
100% Environmentally Safe



Products Standards(Fluids & Oils)



We use only the products, which We "Used, tested, confirmed the quality, the performance, and the reliability" at our workshop.
All these "Engine oil" has superior quality on any JDM vehicles, Sports, Passenger, Kei-class, Diesel Turbo, Diesel trucks.
Mostly better on "Fuel consumption ratio", and "performance on Cold season, and Hot summer season", we confirmed.
Depends on your area, and "Seasons, and Outside temparature", You can choice Best Oils for your purchase vehicle at us.
We change "Engine oils" before the shipping process, so Let us inform "Best oil", or if you can't decide by yourself, We suggest you the best performance oils for your "Vehicle". No additional fees required.



9. Disclose informations as could as possible

It's very easy to say "We inform you any positive & negative informations to custmers", but How many Exporters actually do that?
Please think of this issue very well, and Most of Japan Exporter Webpage shows many kinds of pictures, text informations, etc, but Most of them are usually "Positive side" informations only. All Japanese Exporters says "Quality vehicle, Quality service", but We think always that "To say good words is very easy, but To do Good job is very hard", and We hope We will be the "Exporter" who is said to be "Quality service and vehicle exporter" in japan. But the way is very hard, and not easy to reach our target.

Yes, As you knows, Cars We sell, deal are all "Used vehicles", All cars are not equal conditions, every vehicles completely different on its price, km, conditions, histories, etc... So Not so easy to inform all informations to custmers.

Yes, Customers are all different, many different types of custmers there are, and We know it's very difficult to give "Satisfactions" to all custmers.

However, "To inform informations we can find now, and we have now" about the vehicle, which Custmer ask of us, is very important for Custmer and Us We believe so, and We have been sending many and much informations about the vehicles, which Custmer wants to buy, by many different angle pictures, some video, and text informations.

Please check our webpage in details, and If you have some advice, or any idea, to improve our business "More better" in future, contact us freely, and let us inform your straight opinons. Any opinions are welcome at us.

All of our Stock vehicles in our inventory has basically minimum 50 to 100 different angle pictures, and 1 to 4 different Video files, all available at us when we have "Enquiry form" by custmers. To list all info is very hard , and not good for "Smooth page viewing" by data amount.
As your requests by Form, We will send you all informations as could as possible We can inform you.


10. Japanese Style Maintenance Services



Interior Protection Service



We have no idea about that "Who touch, drive custmer vehicles outside japan"... speak easily, After the vehcile lands in custmer country, normally "Transporter", "Truck driver", "Person who works at the wharf", "Person Who Drive off the boat", a couple of people touch the vehicle.
It's impossible for us to "Order" all those persons, "PLEASE HANDLE WITH CARES", So Most effective way is "Protect inside vehicle" carefully by us before the shipping process. We show some Caution papers, etc, we do this "Always" , to keep custmer vehicles in good condition, and Custmer can see the vehicles at the same "Good condition", looks same the pictures we send to custmers from japan..






Rust Prevention Services



Most efficient & Evaluated Service by Japanese Local Custmers is "Rust Prevention Services" for Vehicle Chassis/Suspensions.
Japanese vehicles tends to rust easily compared to European Imported vehicles, Volvo, and SAAB, From famous Snowing countries, and Mercedes benz, BMW, VW, sold world widely. Normally such Imported vehicle has very thick coatings on the underfloors, and looks like "Rubber coat" inside tire houses, and Even though "Engine Cylinder head" has "Coatings". This "Pre-Care" last longer than Japanese vehicles.

To Keep "Vehicles" rust free, or Stop rusts anymore... Most important solution is "Rust prevention" process.
Our Workshop take "Rust Preventives" as one of our "Pre-Shaken-Maintenance", do this for all vehicles which are maintained at us.

We offer a couple of Kinds Products, all tested, confirmed, and selected by us, "Good performance, Not expensive, reliable products", so You can select "Best products" for your vehicles, and We will use it for your purchase vehicles before the shipping process.

Available Products We mainly use for "vehicles" here:

CRC Chassis Coat
Nissan/PITWORK
Noxudol BODY
Noxudol AutoPlastone
POR-15
Water base
Clear/Black
Better for Passenger car
Oil base(Adhesive more than Water base)
Clear/Black
Better for SUV, TRUCK
Rubber/Plastic base
White/Black
Better for Winter area car
Bitume base(very thick)
Black Only
Better for Tire house
Non porous coating
Black Only
Better for Vintage, Trucks

We know some exporters using "Black chassis sprays" to Hide faulties, like Rusts, and Corrosions, but You don' t need to worry about this issue. We usually shows many different angle, different stage pictures of the "Vehicle actual chassis conditions", before We clean, do these rust preveitive paintings, so If you would come across such case, We recommend you to ask the suppliers, "You can get the pics before they paint".
Tips For "Checking the chassis" : Better to see "Before wash", or "After wash, and Dried" pictures.
Chassis pics, which is "Not washed" shows you the Dirts, the muds, most of negetives straightly .
which is, "Washed, After Dried" shows you the "Actual Chassis conditions", You can see Rusts, Corrosions very clearly.
"Painted" or "Getting wet" chassis pics doesn't tell you "Actual conditions". Black paint covers most panel condiitons, Getting wet chassis same as Black Painted chassis, looks more Glossy than actual, hide the rusts, fautlies of the chassis very easily.



---

MONKY'S INC CANADA CARS DIVISION (Office in Japan)
2-17-19,Mishimaoka,Ibaraki-city,OSAKA5670021,JAPAN.
TEL/FAX:+81-72-624-6153 HOT LINE:+81-90-2062-2270
Enquiry for Stock Cars : Stock Car Enquiry Form
Enquiry for Another cars, trucks, or Auciton service : Auction service enquiry form
MONKY'S INC JAPAN -- Japanese Performance Modified Skyline GT-R Exporter
2003 MONKY'S INC All rights reserved.